Cloud Computing for Kids – Web Hosting | Cloud Computing | Data center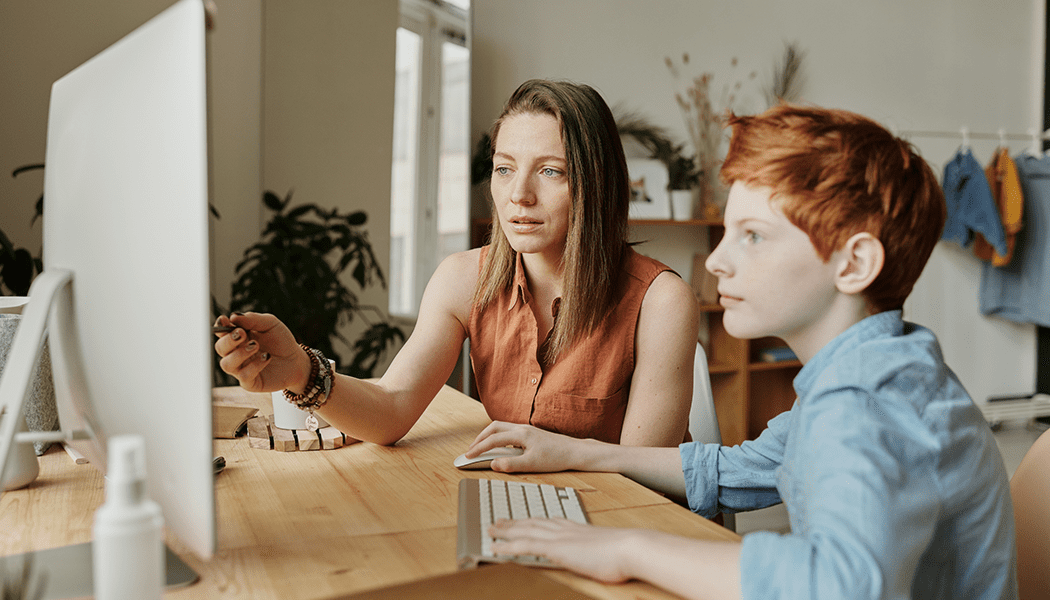 In the past, businesses and institutions could purchase and maintain their IT services and resources. The IT department would be responsible for purchasing, maintaining, and managing the company's computers, storage, and networks, which required a lot of space. Systems would also gradually become obsolete as better ones emerge at lower prices. As on-premises infrastructure became increasingly unsustainable, cloud computing was born.
Read on to learn more about cloud computing and how it works.
What is cloud computing?
Cloud computing refers to access to computing resources such as servers, databases, storage, intelligence, networking, and analytics over the Internet. Cloud computing comes in three main forms: public, private, and hybrid. Public cloud computing refers to web-based computing services provided by companies such as Google and Amazon, while private cloud services are accessed through a secure internet connection. Hybrid cloud computing combines public and private cloud computing to give you the best of both worlds and offers more personalized computing solutions.
A distinguishing characteristic of cloud computing is that it is provided and managed by someone else. Therefore, you are not responsible for computing resources such as licenses and software upgrades. You can only access cloud services on a subscription basis where you pay for the services whenever you need them, just like you would for other public services. The pay-as-you-go method eliminates the need to acquire your own computing resources, especially when you have unpredictable needs.
Types of Cloud Computing
Cloud computing services fall into three main types: infrastructure as a service, platform as a service, and software as a service. Although they all have their unique differences based on what they offer, the three service models can also interact and form a complete cloud computing model.
Infrastructure as a Service (IaaS)
IaaS is the most common cloud computing model. It offers the fundamental cloud computing infrastructure, including storage drives, servers, processing, networks, and operating systems. Companies can therefore adapt their services as they see fit, according to their needs. It also makes it unnecessary to have hardware in the office. IaaS is available in private, public or hybrid infrastructures and is ideal for small businesses that need to find cost-effective solutions.
Platform as a Service (PaaS)
Unlike IaaS, PaaS offers both commodity hardware and a software framework. However, it supports rapid and seamless application development so businesses can run them on their own. It is ideal for businesses where developers are working on multiple projects at once and is also scalable. For example, you can develop an e-commerce platform that runs entirely on the vendor's servers.
Software as a Service (SaaS))
Here, the consumer uses web applications that are already running on the provider's cloud. You can access applications through a browser or a program interface. However, the consumer does not control the underlying infrastructure or applications except specific application settings. SaaS is ideal for applications that require a lot of mobile or web access and is ideal for CRM. A good example of SaaS is Google docs.
Benefits of Cloud Computing
Cloud computing has revolutionized the way businesses operate and has become one of the most important assets for digital transformations. Below are the advantages offered by cloud computing.
Cost efficiency. With cloud computing, businesses do not have to bear the costs of purchasing and maintaining computing resources. Users pay for cloud services on demand, allowing them to pay only for the services they need.
Cloud computing allows businesses to scale up or down based on workload, choosing cloud features and options that meet their needs. Organizations can select the degree of control in terms of cloud service models.
Security and backup. Cloud service providers strive to provide the best possible security to protect their customers' data in the cloud. The cloud also acts as a disaster recovery tool as it provides a way to back up and recover data remotely from any device. In the event of a disaster or a security breach, you can easily access and recover your data in the cloud.
Competitive advantage. The cloud boosts productivity as organizations and businesses focus on other critical business activities instead of managing IT resources. It also promotes collaboration and sharing of ideas and provides access to the latest updates without maintenance costs.
Despite the many advantages of cloud computing, it has its drawbacks. Overreliance on service providers can lead to inconvenience in the event of failure or withdrawal of certain services. Cloud computing services also require a stable internet connection, which can be burdensome in areas with limited broadband.
Coding and Cloud Computing for Kids
Cloud computing is a boon for developers because they can create a coding environment or easily migrate existing code to the cloud. Microsoft Azure and Amazon Web Services support both product deployment and management, making it ideal for developers. Children interested in cloud computing should learn to code to take advantage of the benefits that cloud computing offers developers. Luckily, there are plenty of resources out there for kids to learn to code and gain the necessary cloud coding skills. If your child is interested in cloud computing, consider enrolling them in coding course as part of their childhood education to prepare for their future career.
Read next: The inventor of the WorldWideWeb exclusively at CloudFest!